Innate energies of Black/Gray Banded Agate
Posted by Robin Zendayah on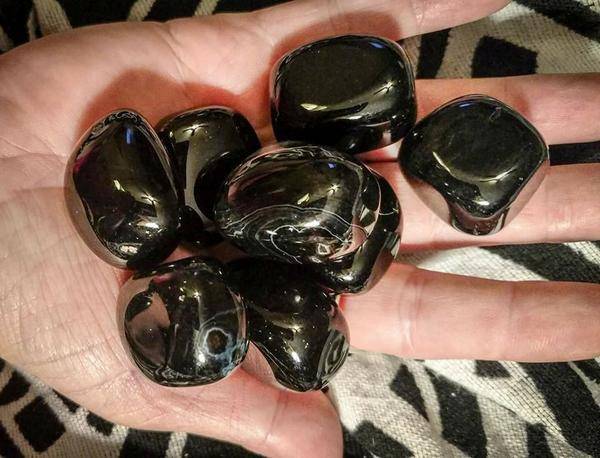 The Innate Energies of Black/Gray Banded Agate
Chakra: Earth Star  
Element: Earth  
Energy: Projective & Receptive  
Number: 4 & 5  
Planet: Earth
Zodiac: Capricorn, Taurus & Virgo
Physical 
Fevers, general healing, strength, stability, balance, heart, blood vessels, lactation, creativity, endurance, digestive system, gastritis, epilepsy, eyes, uterus, itching & skin disorders, peace, harmony, decision making, self-analysis,  
Mental 
Balance, composure, maturity, self-confidence, depression, organization, commitment, self-expression, fidelity, imagination, inspiration, concentration, perception, analytical abilities, persuasion, & pragmatic thinking.
Emotional 
Balance, endurance, bitterness, releasing fear, & trauma.
Protection, (especially on water, from wind, lightning, falls & burns), sleep walking, speaking your truth, accessing collective consciousness, & spiritual growth.
Environmental sized pieces can be utilized to invoke the innate energies of this stone.
Empowered Blessings Y'all ~ RZ
Our Black/Gray Banded Agate Stone Student Offerings
Our My Stone Whisperer Black/Gray Banded Agate Member's Only Offerings
---
Share this post
---
---
---
0 comment