The Innate Energies of Fire Agate
Posted by Robin Zendayah on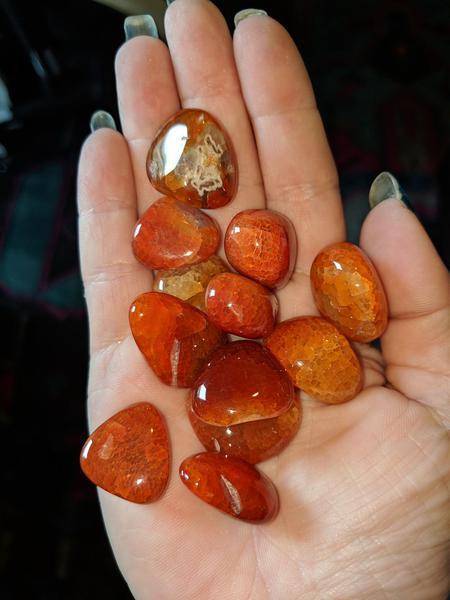 The Innate Energies of Fire Agate
Fire Agate 
Energy: Receptive & Projective
Element: Fire, Earth
Number: 1
Planet: Mercury & Sun
Zodiac: Aries
Physical
Helps major organs, muscles, ligaments, bones, teeth, skin, digestive system, cancer, blood disorders, detoxification, dialysis, inner body and outer body ulceration, minimizing scar tissue, lessening and fading of strong birthmarks, vertigo, swelling of the legs and feet due to the buildup of toxin's in the body or slow blood function, cravings, reverse the effects of alcohol poisoning, break unhealthy patterns.
Mental
Helps you examine and deal with problems in a calm and safe manner. Meditation, confidence, concentration, personal power & relaxation. Helps take the edge off difficult experiences. Recommended for dentists, optometrists, and those in the healing profession.
Emotional
Dispelling fear, and passion.
Manifestation, protection, True Path.
Very strong connection to the Earth.
Empowered Blessings Y'all ~ RZ
Our Fire Agate, My Stone Whisperer Members Only, Offerings
---
Share this post
---
---
---
0 comment