The Innate Energies of Shungite
Posted by Robin Zendayah on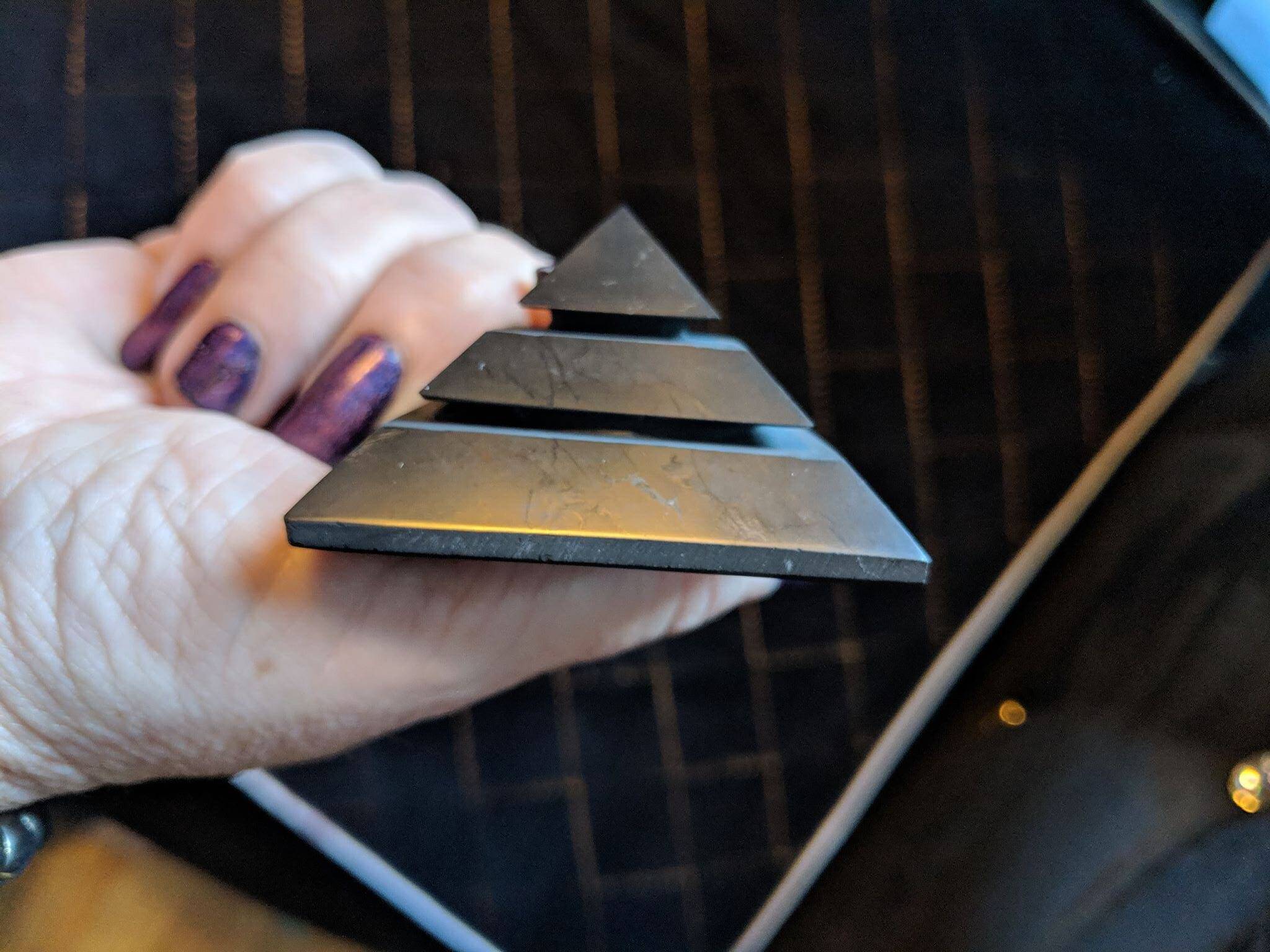 The Innate Energies of Shungite
Chakras: Earth Star Chakra
Energy: Receptive
Element: Earth
Number: 4
Planet: Earth & Saturn
Zodiac: Capricorn, Taurus, Virgo
Shungite is a Master Healer and can be beneficial for any physical, mental or emotional issue.
It is used in a lot of public water filtration facilities in Europe because it has the ability to remove almost of all organic compounds (including pesticides), metals, bacteria and harmful microorganisms from water.
A large number of hospitals in Europe have a "shungite healing room". These rooms are either fully tiled in shungite tiles or painted with a very special paint that contains ground shungite. It is a regular part of hospital treatments, especially for cardiac patients, to spend 20 minutes a day in these shungite rooms.
Several governments in Europe have shungite rooms that they use to store priceless and secret documents in to protect them.
Shungite an amazing protective shield from EMF's. It is also an excellent shield from other negative harmful energies, but you must care for it after each use, (at least monthly if you are utilizing its innate energies environmentally).
It is a wonderful stone to connect with the innate energies of the Earth as well as the Element of Earth.
It is a fine-tuning stone for the Earth Star chakra and can be used beautifully for centering and focus.
When you place Shungite in water to purify and charge the water with cleansing energy. Shungite water has an antihistamine effect, as it helps cure burns, cuts, callosities, arthritis, osteoarthritis and varicose veins.
Simple mouthwash with Shungite water will cure sore throat, stomach aches, colds and tonsillitis.
Major catalyst for change.
Physical
Impotence, anemia, arthritis, asthma, gastritis, dyspepsia, kidney diseases, liver diseases, diabetes, gall-bladder problems, pancreas diseases, common colds, cardiovascular diseases, cholecystitis, heart issues, allergies, asthma, skin diseases, hair and skin rejuvenation, & restoring physical energy.
Mental
Understanding & accepting change, balancing sensibility with reaching for big dreams & optimism.
Emotional
Gratitude
Personal power, protection, negative attachments, spiritual development, connecting with and communicating with Spirit Guides, transformation, Light body activation, higher consciousness, grounding, centering, telepathy, Elemental Energies, Earth Elementals, mediumship, honoring who you are at Soul Level, accessing Karmic Gifts & Karmic Grace.
Environmental sized pieces can be utilized to bring any of the innate energies into a space.
Empowered Blessings Y'all ~ RZ
Our Shungite, Students Only, Offerings
---
Share this post
---
---
---
0 comment