The Innate Energies of Sodalite
Posted by Robin Zendayah on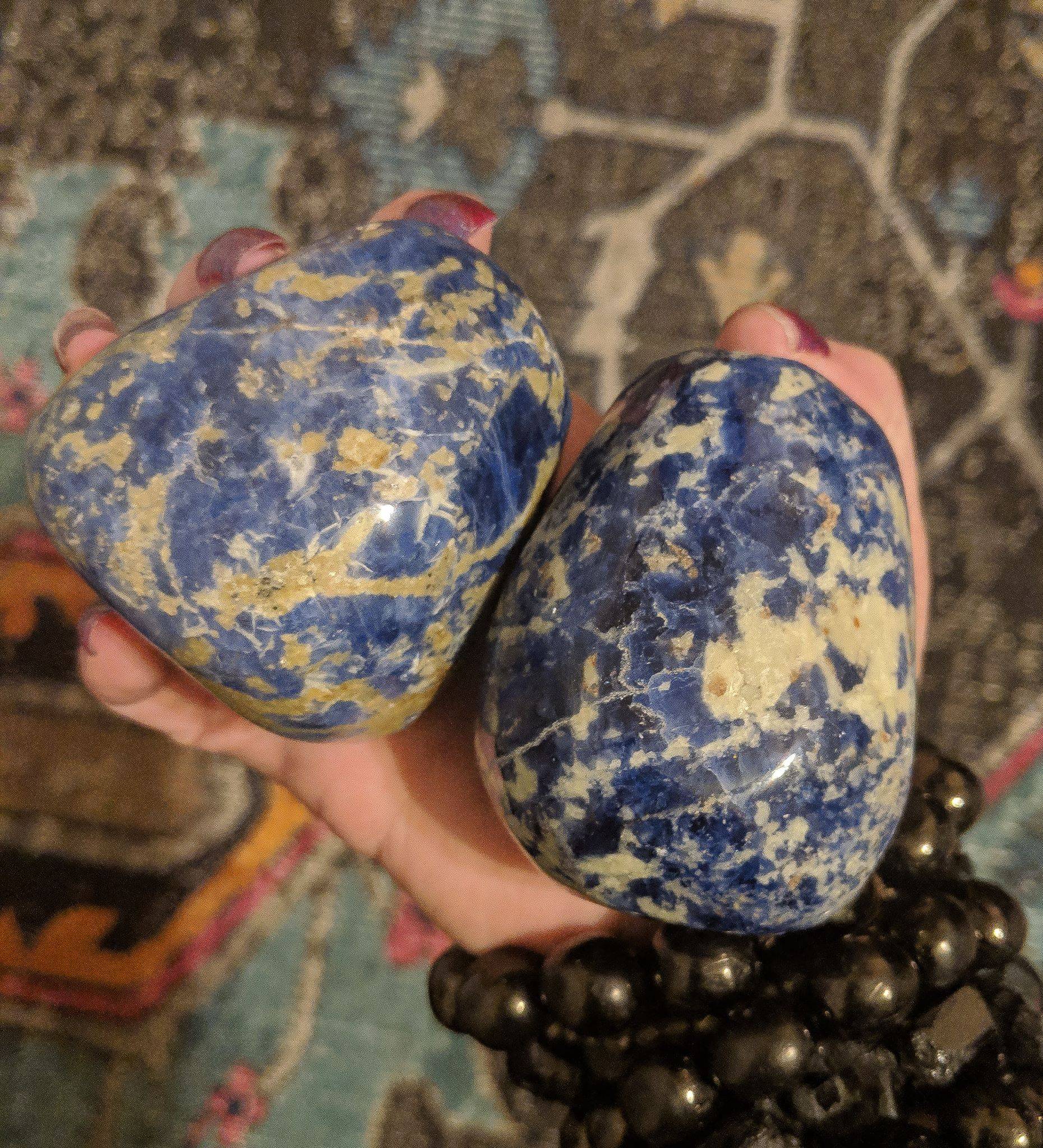 The Innate Energies of Sodalite
Chakra(s): Core Universal Master Throat Chakra Stone and Third Eye
Element(s): Air and Water
Energy: Receptive
Number: 4
Planet: Moon, Venus
Zodiac: Cancer, Sagittarius
Physical
Nervous System, balance metabolism, aids insulin production, boosts immune system, boosts lymphatic system, stabilizes thyroid gland, eliminates confusion, anxiety, fear, relieves stress, Attention Deficit Disorder, migraines and headaches, sleep disorders, stomach disorders, PMS, physical endurance, cramps and Calcium deficiencies.
Mental
Communication skills, trust, truth, solutions to problems, logic, group cooperation, creativity, conscious living, awareness, perception, self-esteem, balance, peace, calm, stability, focus, and meditation.
Emotional
Calming fears.
Soul level wisdom & knowledge, intuition, and psychic development.
Environmental sized pieces can be utilized to bring any of the innate energies into a space.
Empowered Blessings Y'all ~ RZ
Our Sodalite Students Only, Offerings
Our Sodalite My Stone Whisperer Member's Only Offerings
---
Share this post
---
---
---
0 comment